Photographed the rainbow shining on the face of my painting, Rainbow Woman. dimensions are approx.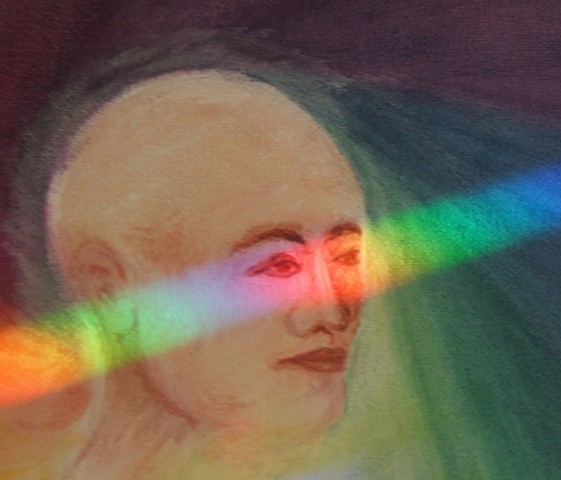 My soul speaks through my art.
This site takes you through a journey of spiritual exploration, insight, and transformation for hope and evolution of self and communities. Enjoy!
Artwork is available for purchase. At anytime during your tour, click on "Marjorie Meister" at the top left of your window to return to this page. Have a question or a purchase order? Please click on CONTACT (just below "Moonfire" on this page) .
All images and statements copyrighted by Marjorie Meister, no exceptions. Thank you for respecting this.